I have lost 20-1/2 pounds on the Slim & Trim program since joining on April 16, 2001. I love the program. This is the best weight loss program I have ever tried and I have tried several. I feel the best I have felt in many years. My energy level is unbelievable. The classes really motivate you. You don't really feel like you are on a diet because you eat three meals a day plus snacks. I have went down 4 sizes and I love it. If you have low self esteem about you looks and have not had success with other weight loss programs you should give Slim & Trim a try. It really works. I thank God for helping me take this one day at a time. Our instructors, Jenny and Emily are wonderful and very encouraging.
Donna Caviness
I just wanted every one to know how much I really enjoy the Slim & Trim program I have been with the program here in Altavista since March 2001 and I have lost 36 pounds on the program. I am so thankful for all the support I get from everyone in the class but most of all from Elaine our instructor she is the sweetest. I don't want to brag on I just wanted every one there to know that this diet really works and you should definitely consider it if you are trying to lose weight. It is the healthy way to lose weight and keep it off. God Bless each of you and good luck. Thank you Charlotte Bonds
I have never went on a diet; I always said that I needed to loose weight, however, never did anything about it. I went on the Slim & Trim diet in September 2000 and I have lost 47 1/2 pounds. I have gone down from a size 16 to a size 6. Thanks for the wonderful life changing diet.
Leshia Smith
I experienced my first weigh-in on October 23, 2000. I had lost
22 1/2 lbs. the first week!! I was delighted. I have now lost over 70 lbs. and still enjoy your plan. A big part of my success has come from prayer and the great Rainsville, AL class. I just wanted to share this with others who think they can't stick to a diet. If you really want it, and need to feel better and healthier, this is the place to be!. Wanda a member in Rainsville, AL.
Donna has lost 80 lbs.
She says "I've tried many diets, with limited success. Each time I quit dieting, I gained more weight than I had lost. I had resigned myself to being overweight the rest of my life. THEN I started the Slim & Trim Program, and the pounds seemed to melt away! Now 80 pounds and 7 dress sizes smaller, I feel better than I have in 20 years! Thank you, Slim & Trim! You, too can find the slim person locked inside, and discover a new zest for life - come to one of the meetings listed below and let us help you

Gail has lost 135 lbs.
Slim & Trim Diet. She says, "Slim & Trim has been an answer to a prayer. After years of trying diet after diet, only to be defeated because they left me sick, I have not only lost 145 lbs. to reach my goal weight, I am now much healthier and have a total new outlook on life. Thanks to the Lord, a loving and supportive family and Slim & Trim Diet, I feel I have a new lease on life. It worked for me and it will work for you".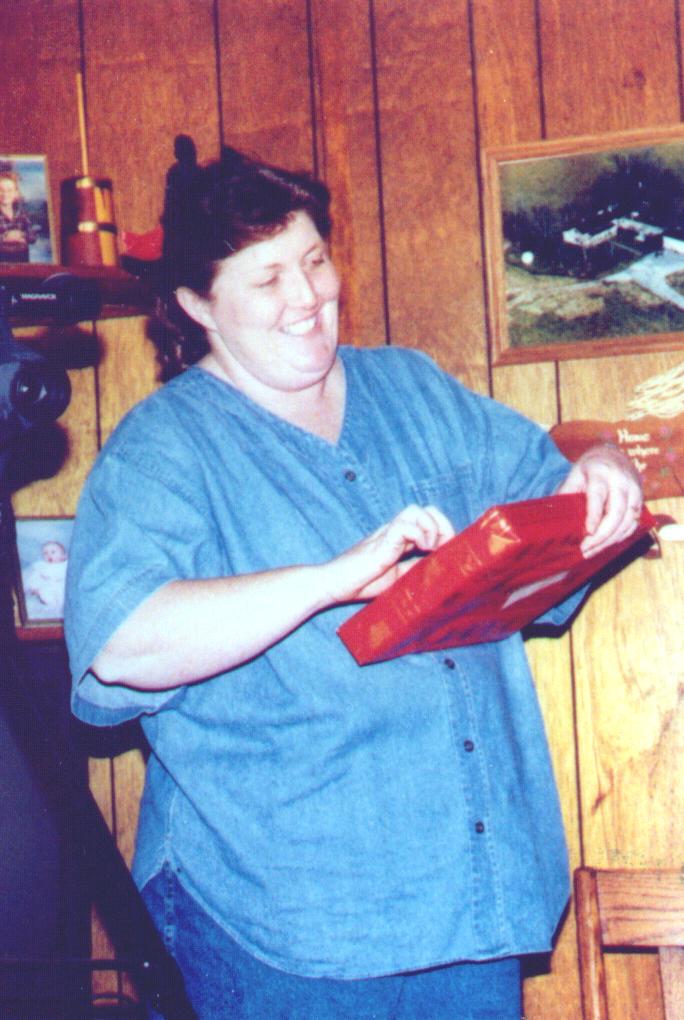 Lisa has lost 70 lbs.
"Slim & Trim Diet has been the easiest diet I have ever tried. I have not been hungry since beginning the Slim & Trim Diet in December 1997. The diet is very nutritional and I have felt great while losing 70 pounds. Come join in the fun. It will be well worth the time you will spend at our meetings. You will have a great time."